6. november 2020
Research Year in Pharmacology and Kidney Epidemiology
Research year at Department of Clinical Epidemiology, Aarhus University Hospital
Deadline for application: 1 December 2020
Title
Anticoagulant therapy and risk of kidney disease – a nationwide Danish cohort study.
Background
Kidney diseases are a heterogeneous group of diseases covering both acute and chronic conditions. Collectively, the prevalence of these diseases have been increasing during the last decades. Acute kidney disease (AKI) occurs in up to 20% of hospitalized patients, while chronic kidney disease (CKD) affects approximately 10% of the world's adult population. Causes of the increasing prevalence of kidney diseases are numerus and include diabetes, cardiovascular disease and treatment with nephrotoxic drugs. Recently, there has been an increasing attention to the impact of anticoagulant therapy on kidney disease. Consequently, the term "anticoagulant-related nephropathy" was introduced in 2009.
Up until now, most studies of anticoagulants and kidney disease have focused on the pathological findings while only few studies have investigated the risk of decline in kidney function associated with anticoagulant therapy. These studies were in general of small size, based data from confined populations, used kidney disease diagnoses codes and not biochemical data, had short follow-up and lacked comorbidities at baseline. Additionally the majority of these studies have focused only on kidney disease in relation to warfarin therapy, not examining the impact of the newer non-vitamin K antagonist oral anticoagulants. Using the newly available nationwide laboratory database in Denmark, we will investigate the risk of anticoagulant-related kidney disease. By linking information on kidney function derived from measurements of serum creatinine with information on prescriptions from the Danish National Prescription Registry, we will be able to create an internationally unique cohort of patients treated with anticoagulants who can be followed for the development of both acute and chronic kidney disease. This will address many of the limitations in previous studies and contribute with important information on the possible association between anticoagulant therapy and kidney disease in general.
Who are you?
We are looking for an ambitious research year student with an interest in pharmacology and kidney epidemiology. You should be dedicated, focused and good at working in collaboration with others. We expect you to play a major part in deciding on the specific research question you wish to answer.
With input from your supervisors, you will be responsible for writing the research year project protocol and apply for funding. Your supervisors will be available throughout this process. Writing the protocol and applying for funding will take place during this winter and the spring of 2021. The project is scheduled to start September 1, 2021. At the time of enrolment to the research year, you must have passed the 6th semester of medical school.
What do we offer?
You will be part of a professional research environment and have both a senior researcher and a PhD student as supervisors. You will work with experienced researches in the fields of pharmacology and kidney epidemiology as well has you will have the possibility to talk to you supervisors on a daily basis. You will learn how to design, plan and perform epidemiological studies. A part of this will be learning how to use statistical software as you are expected to perform you own analyses. Previous experience with programming is not mandatory and our experience is that most research year students quickly acquire the needed programming skills. We expect you to write a least one manuscript for submission to an international peer-review journal and to present the results at an international conference. If you are interested, please send us your CV including grades and motivation in Danish or English. The deadline for application is December 1, 2020.
Supervisors
Christian Fynbo Christansen, MD PhD, Consultant, Associate Professor
Simon Kok Jensen, MD, PhD student
Contact
Simon Kok Jensen, MD
PhD student
E-mail: skj@clin.au.dk
Department of Clinical Epidemiology
Aarhus University Hospital
Olof Palmes Allé 43-45
DK-8200 Aarhus N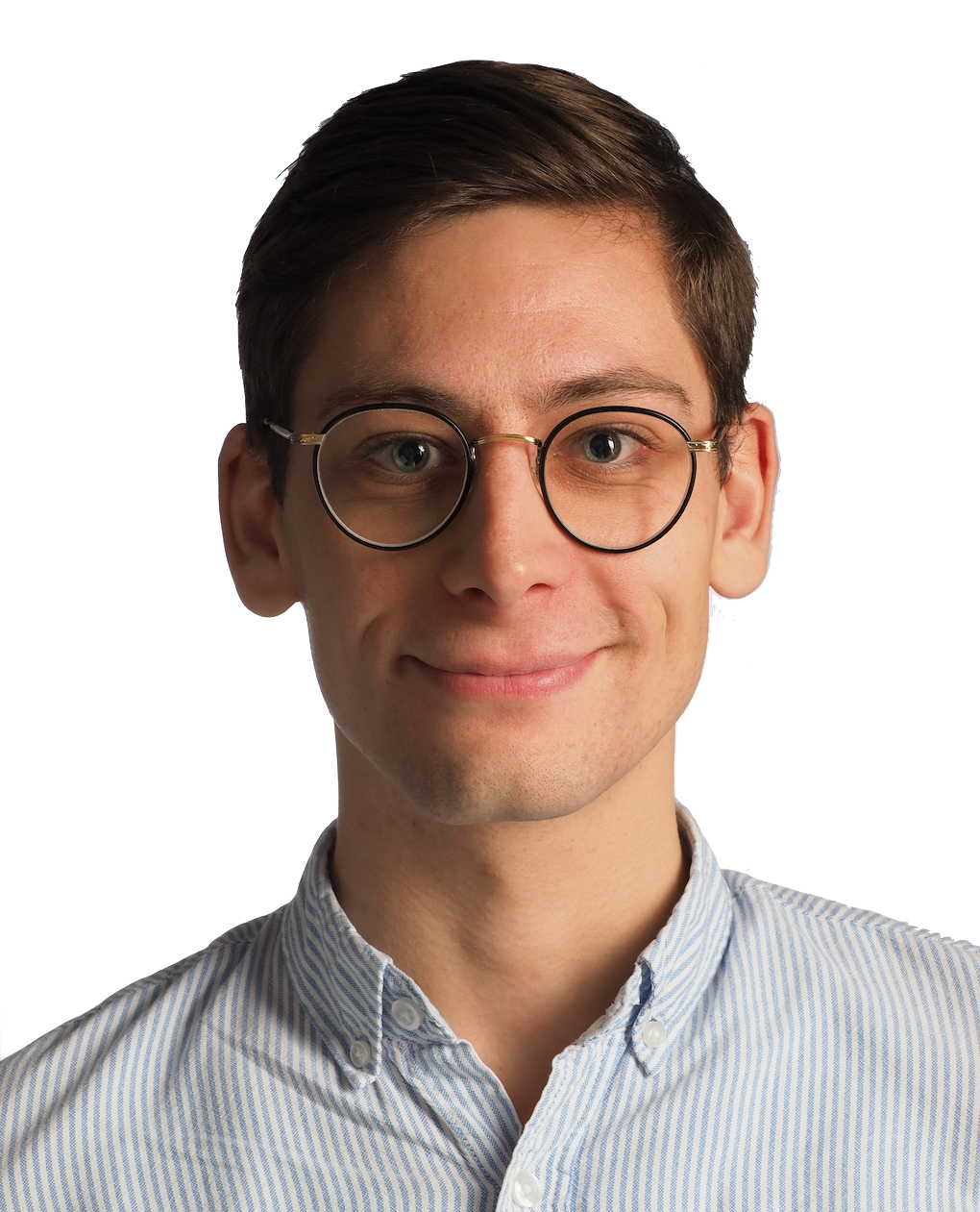 Alexander er medicinstuderende på 10. semester og har været forskningsaktiv på Hjerte-, Lunge-, Karkirurgisk afdeling, Aarhus Universitetshospital siden april 2016.
Han har været medlem af SMS siden 2017.