14. januar 2021
Research year in disseminated intravascular coagulation
Research year at Department of Clinical Biochemistry, Thrombosis & Hemostasis Research Unit, Aarhus University Hospital
Deadline for application: February 8, 2021
Title
Ex vivo effects of direct thrombin inhibitors on the hemostasis in healthy individuals and in patients with disseminated intravascular coagulation.
Background
Since the first descriptions of disseminated intravascular coagulation (DIC) beginning from the 19th century, DIC has been considered a serious and life-threatening disease entity affecting the coagulation system. Patients suffer from both bleeding and thrombosis. The hemostatic derangements seen in DIC result from excessive tissue factor mediated thrombin formation. Further, it involves dysfunctional anticoagulant mechanisms, impaired fibrin removal, and inflammatory activation. Currently, there is no consensus on the appropriate anticoagulant therapy of septic DIC. Direct thrombin inhibitors (e.g. argatroban), possess pharmacological properties that may benefit patients with DIC. Argatroban is also approved for the treatment of heparin-induced thrombocytopenia and has been shown to be effective in the management of myocardial infarction, in patients undergoing coronary interventions, and in ischemic stroke. Some experimental DIC animal studies suggest a beneficial effect of direct thrombin inhibitors on the hemostasis. However, the effect of direct thrombin inhibitors on the overall hemostasis among patients with DIC is largely unknown.
The project comprises ex-vivo laboratory experiments of the hemostatic potential before and after addition of direct thrombin inhibitors aiming at a concentration corresponding to the dose used in clinical practice. Blood from healthy individuals and patients admitted to the intensive care unit with sepsis and overt DIC will be collected for the laboratory experiments. The laboratory methods (thrombin generation and thromboelastometry) are already established at the Thrombosis & Hemostasis Research Unit at the Department of Clinical Biochemistry, Aarhus University Hospital.
More info about the project
We are looking for an ambitious research year student with an interest in vascular medicine and laboratory/clinical research. The project is scheduled to start 1 September 2021 and is funded. The applicant is expected to contribute to the application for enrollment at the Aarhus University with deadline in April 2021.
You will be embedded in the research group of the Thrombosis and Hemostasis Research Unit (which is led by Professor Anne-Mette Hvas). The project will also involve collaborators from the Intensive Care Unit, Aarhus University Hospital. During the project period, you will work closely with associate professor Kasper Adelborg (main supervisor of the project), research year students, and senior researchers. The candidate is also expected take part in the academic life of the department. We expect at least one publication in an international peer-reviewed journal with you as the first author.
If you are interested in joining our group, please send us your motivation and CV before 8 February, 2021. Interviews for selected candidates will take place in week 8 or 9.
Supervisors
Kasper Adelborg, MD, PhD, Associate Professor
Department of Clinical Biochemistry, Aarhus University Hospital
Anne-Mette Hvas, MD, PhD, Professor
Department of Clinical Biochemistry, Aarhus University Hospital
Christine Lodberg Hvas, MD, PhD
Department of Anesthesiology and Intensive Care, Aarhus University Hospital
Contact
Kasper Adelborg, MD PhD
Associate Professor
Email: kade@clin.au.dk
Phone: +45 20 34 17 24
Department of Clinical Biochemistry
Aarhus University Hospital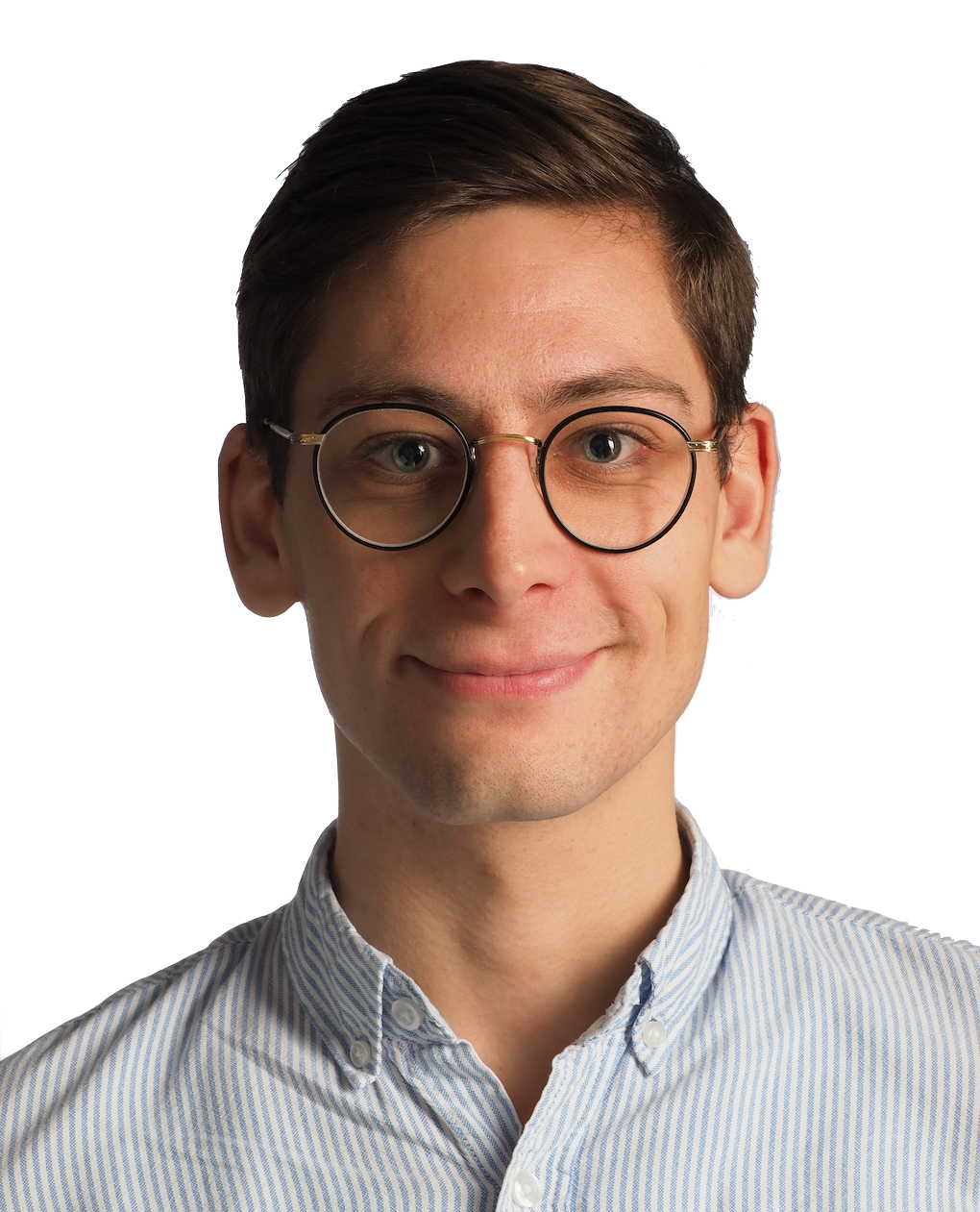 Alexander er medicinstuderende på 10. semester og har været forskningsaktiv på Hjerte-, Lunge-, Karkirurgisk afdeling, Aarhus Universitetshospital siden april 2016.
Han har været medlem af SMS siden 2017.